If you live in a rented home or apartment, you can't always create your perfect home for worrying that the landlord won't approve or you might get charged for leaving marks behind when you eventually move out. Well, just because you're a renter, that doesn't mean you can't smarten up your home with some of the latest tech. In this guide, I'll share which ones are suitable as well as a few you should avoid
Here are the 7 best smart home gadgets for renters:
Smart Speaker
The first thing you need when creating a smart home is a smart speaker. At this point, you need to choose which smart home ecosystem you will favour and by the right speaker. For example, if you want to use Alexa you'll need an Amazon Echo whereas if you want to use Google Home you'll need a Google Nest speaker.
Smart Display
An alternative to a smart speaker is a smart display. This is very similar to the speaker only they have screens and sometimes cameras too which provide extra features. One of the most popular smart displays in the Nest Hub. This is within Google's smart home ecosystem so you can Chromecast to it, stream YouTube videos, and check in on any smart cameras that you have connected to Google Home. If you're using Alexa, opt for an Echo Show smart display for access to Amazon Prime Video as well as lots of skills that make use of the screen to show you the weather, recipes, games, and more.
Smart Bulbs
Once you have a voice assistant in your home, it's time to add some smart gadgets. The most obvious place to start is with the lights. Typically you'd have the choice between smart bulbs or smart switches. However, fitting smart light switches will be out of the question for renters unless you have permission from your landlord so the best option is to use smart bulbs. Philips Hue is the best brand to go with as they are reliable and work with a huge range of other smart home devices.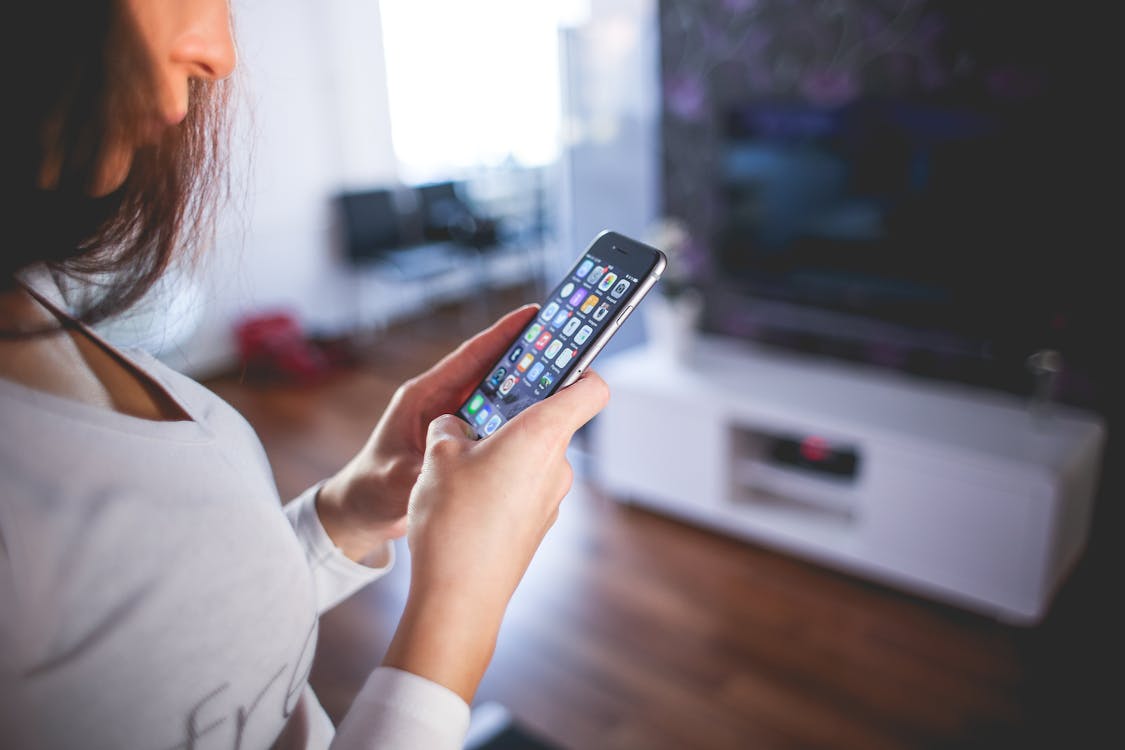 Video Doorbell
You might think a video doorbell requires drilling and screwing so wouldn't be suitable for renters, but, that' where you'd be wrong. The Ring Doorview Cam has been designed with rented accommodation in mind. It simply replaces your peephole. If you opted for the Echo Show smart display mentioned earlier, the screen will automatically show a live feed of your doorstep when someone rings the bell. If you're away from home, you'll get a notification to your phone so you can check who's there and speak with them via two-way audio. Every time a video doorbell detects motion, the clips are saved for you to check back later.
Robot Vacuum Cleaner
The next ultimate smart home device for renters is a robot vacuum cleaner. Depending upon your budget, you can either opt for a cheaper robot vacuum that takes a random path around your home or a more advanced vacuum that maps out your home with lasers for room-by-room cleaning. I'd recommend that you consider getting a robot vacuum that works with Google Home so you can start or stop vacuuming by issuing voice commands to your smart speaker. If you have a Roomba, you can even instruct the vacuum to go and clean a certain room or area with Google Assistant.
Smart Plugs
Smart plugs are great for retrofitting existing devices with smart features. These should be placed into the socket then you plug the device into them. Most will work with Alexa and Google Home too for voice commands. Examples of devices that can be used with smart plugs include lamps, kettles, space heaters, and TVs.
Smart Curtains
There was a time when smart curtains wouldn't be suitable for rented accommodation as they used to require a full installation team. However, a new device called the Switchbot Curtain simply fits your existing curtain rail to open and close the curtains to suit your schedule. You can even ask Alexa to open the curtains for you!
Which Devices Aren't Suitable for a Rental Property?
Every property will vary according to the landlord so I encourage you to check your contract for specifics of your situation. However, typically any technology that will leave a trace afterwards or is hard to remove might be unsuitable. Some examples of this include smart thermostats, smart light switches, and smart locks. You also won't need to install smart smoke alarms as these are the responsibility of the landlord. The jury is out on whether you can install smart security cameras in your rental. Typically this will require some form of drilling and screwing to attach them to the wall but most landlords will allow you to protect the property if asked first.