Whatever size you are, shopping for a new outfit can be stressful – however, if you're plus-size then things can be a little tougher, as many shops on the high street don't even cater to your size! This doesn't mean that you should give up on finding the perfect plus size dress, but it does mean you may need to be a little inventive. Here are some tips.
Get Influenced
There are lots of plus-size bloggers that share their style as well as their fashion finds. This is great because there is likely to be at least a couple of plus-size bloggers that are a similar shape and build to you. By following these bloggers you get to see what items look like on a body like yours – as well as getting inspiration on what to buy and where to shop.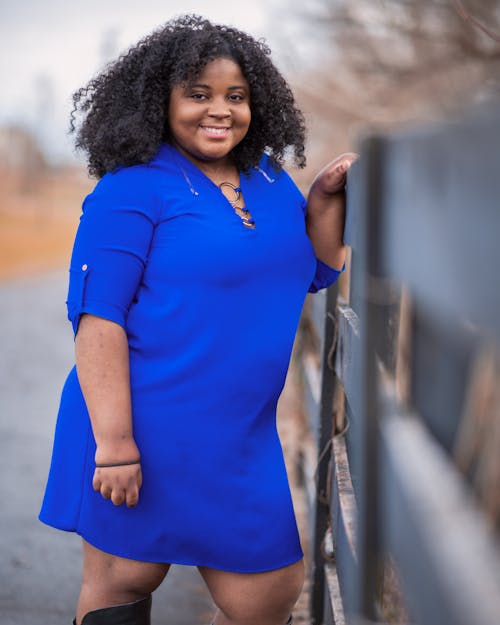 Ignore Sizes
This can be a hard one to get your head around, but paying attention to clothes size labels is the worst thing you can do. Did you know there are no standardised size clothing measurements sizes? This means that a size 22, even in the same brand can vary by a couple of inches between garments – even items that you think are a similar size! The fabric makes a massive difference too; items that are a little stretchier are definitely more forgiving when it comes to sizes you can get away with wearing a size or two less that you may in other items. At the end of the day, the size within the clothing doesn't matter – instead, it is about you being comfortable and wearing items that you enjoy wearing!
Shop Secondhand
Although shopping secondhand can feel like harder work when you're plus size, it is possible. You may not have much luck in the charity shop in a small town, but in a big city there are often some gems to be had. Don't forget that Marketplace on Facebook is a great place to pick up plus size fashion, especially if you're a member of the very many groups on Facebook that are dedicated to selling plus size clothing.
Whether you're looking for a plus size dress or another piece of plus size clothing, it is important to remember that you are worthy of nice things and although it may be a little harder for you to find exactly what you want to wear – it is possible and once you have found it, you should wear it with pride!