We've been in and out of various restrictions and lockdowns for a few weeks now and although it looks like we may get some movement back, there is also a change that local lockdowns will mean that we are restricted once again. Although for some of us spending time at home is nothing new or anything to struggle with, it is something different for lots of us and something that many people may find tough. Here are some tips for looking after yourself during lockdown.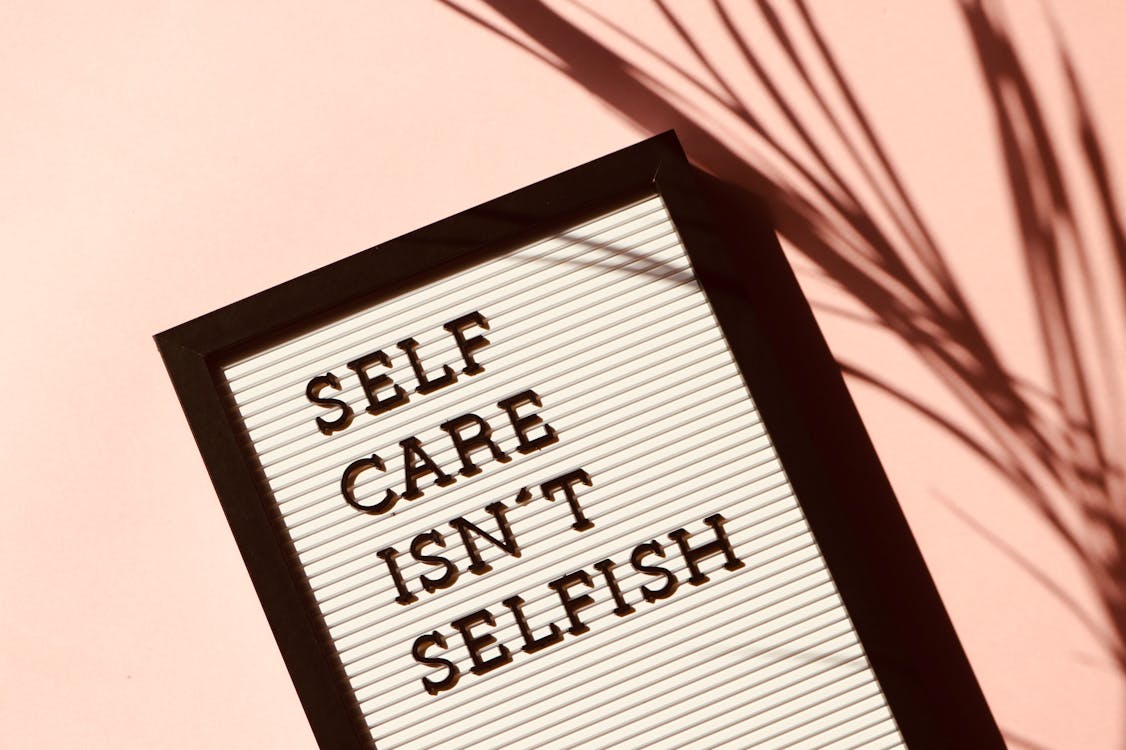 Go Easy On Yourself
The first thing to do is go easy on yourself – you'll read lots about the importance of keeping a routine, or making sure you get dressed every day. These are great if you can but also it's okay if you can't. Remind yourself that we all go at different paces and that everyone is different. You need to find what works for you and go with this – and that might even vary from day to day. Instagram might be full of people baking banana bread or taking part in big Zoom call parties which is great if that works for them. Remember social media is often a highlight reel and therefore take most of what you see there with a pinch of salt.
Get Out Into The Great Outdoors
If you can then getting outside every day, especially when it is sunny is a great idea! This doesn't have to mean sunbathing in your garden (we don't all have access to any outdoor space) and it doesn't have to mean a trek through the countryside. However, if you can get yourself out for a little wander in the sunshine, even for 10 minutes you'll probably feel better for it. We don't know how long lockdown will last, but if the weather is good then grabbing some sunshine while we can is always a good idea!
Stay in Touch
Stay in touch with your loved ones if you feel up to it. Sometimes it can feel like a chore, because what do we even have to talk about anymore? However, you will probably feel better after a quick chat with friends – and the chances are they will too. We might all be in different boats but we're all navigating the same storm, so being able to help one another out is a really nice thing to be able to do.
In practical ways – get shopping slots booked early, join Facebook groups to see what local volunteer groups might be able to help you (or need your help) and generally do what you can to navigate through these difficult times in the best way possible.
Here's hoping we're in for a safe and sunny summer; with lockdown simply a distant memory!