Although the term blended family isn't an unusual one, it can be tricky for each household to make it work for them. The truth is that making something work is a really individual thing and different for everyone. However, we know that making a house a home is important, so here are some tips we hope might help.
Go At Your Own Pace
There is no right or wrong – sometimes a grownup will come into a child's life and it all just clicks and other times it takes a little longer. The best advice is to make sure that you ignore how things are working for others around you and concentrate on what goes on between your 4 walls. After all, you're the people who count! The pace you go at will depend on the child's age, who else is involved, how they feel and so many other factors.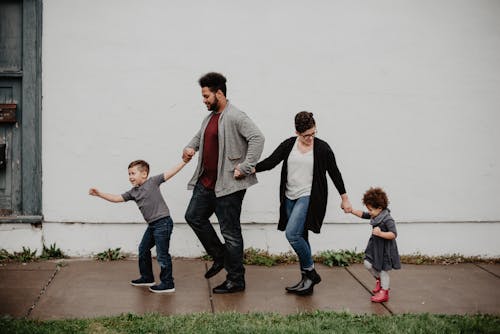 Communicate With Your Children
Children are often much more clever than we give them credit for, so communicating with them every step of the way is essential. Speak to them about what they need and how they would like things to progress. When things go wrong – and they will – speak to them about has happened, how they were feeling and how you can all work together to make things work, for everyone.
Be Thick Skinned
Teenagers, and indeed children of any age can easily lash out and say things they don't mean. You can't take this personal and instead recognise that it is their way of coping with what is happening, especially if there has been a big change to their home life. When they are calm talk to them about what they said and why they said it; but don't hold it against them – they never mean it!
If you have any tips for making a blended family work, we would love for you to share them.