Christmas is fast approaching and most of us are guilty of being a little unorganised, it just comes around so quickly doesn't it? This time of year is so special, especially taking into account the events of 2020 where a majority of us couldn't celebrate in the usual way. We know that the cost of Christmas can be a worry, so here are a few tips for celebrating Christmas on a budget.
Accept You Can Only Do What You Can Do
Social media can make it feel like you are family when it comes to celebrating Christmas and giving your family the best day. Remember, no one is posting up photos of their soggy vegetables or the presents their kid said they hated. Everyone is having the same worries as you. Don't be hard on yourself and remember, you can only do what you can do. Think back to the best Christmases from your childhood, I bet the memories are more around who was there and what you did together rather than presents and all the big sparkly stuff.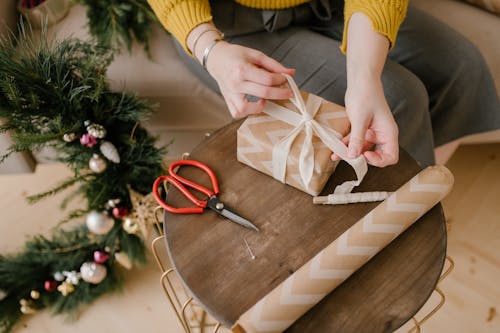 Make it A Team Effort
If you are having family or friends over, make it a joint effort. There is absolutely no reason why you should cook all the food as well as pay for everything. Ask everyone to contribute a dish or two to the celebrations. This takes the pressure off and gives you a whole host of delicious things to try, which is wonderful.
Time is The Best Gift
Don't be tempted to spend out more than you can afford on presents because a year of debt is just not worth it. Your children and family want to spend time with you and this is the best present you can give – maybe you can offer your friends some babysitting tokens or a deep clean service. It doesn't have to be a physical present to show that you care and have thought about them.
In January get yourself out to the sales – all the Christmas decor will be cheap and you'll even be able to pick up some cheeky discounted giftsets. This might seem super organised, but it's a great way to get set for next year and give yourself a headstart to celebrating Christmas on a budget.